Full dining service is our specialty at Butternut Manor.  Cooked on site, freshly made nutritious meals are served in the dining room. Your health and vitality is important to us. Tea time is served twice a day and in the evening. The Butternut Bistro Cafe has fresh fruit, snacks, and beverages on hand 24 hours a day. Entertain your friends and family in the Fireside Lounge or the Private Dining Room; meet with our culinary team to create your personalized menu. Therapeutic diets are accommodated.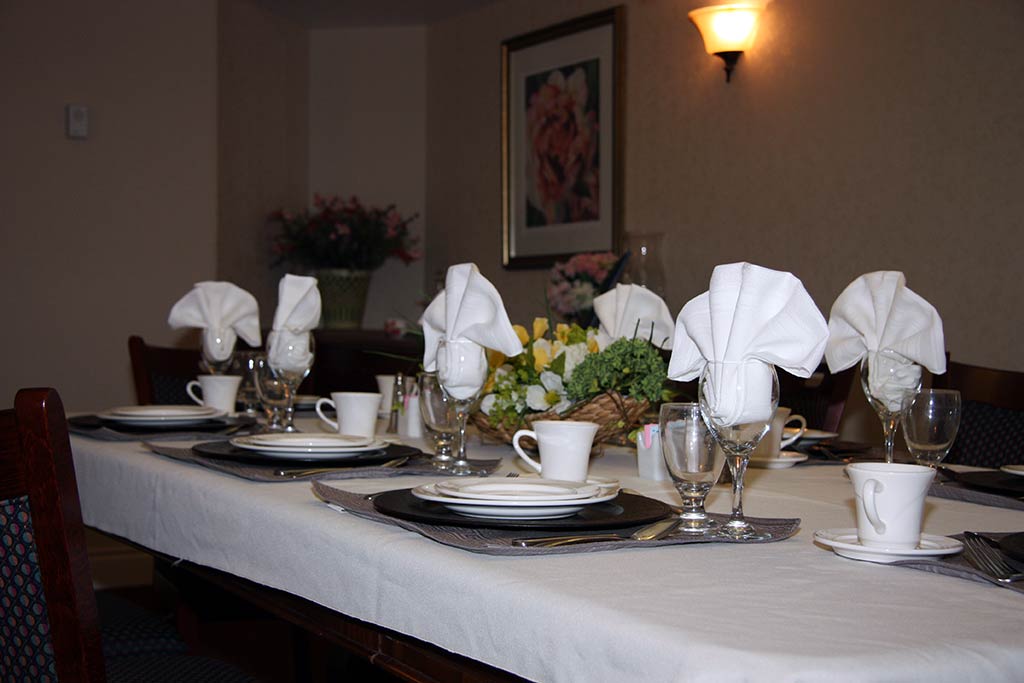 Our meals are carefully selected to accommodate the tastes and preferences of our residents. We are able to make menu modifications for most preferences, allergies, special requests and therapeutic diets.
Breakfast:   Hot Oatmeal, Assorted Cold Cereal, Fruit, Assorted Juices, Poached/Fried Egg, Buttered Toast
Lunch:  Turkey Club Wrap with Potato Chips and Pickle OR Shrimp Cocktail with Garden Salad and Garlic Herb Tea Biscuit
Dinner: Ribs with Baked Potato and Coleslaw OR Veal Roulade with Gravy, Mashed Potato and Vegetable.
A variety of desserts are served with Lunch and Dinner
We also serve mid morning, mid afternoon and evening snacks